3, 2, 1 The Countdown of INGENERIC's relocation is on!
Aachen, March 2019. The date of the relocation into the newly constructed company building advances in great leaps.
Only a couple of months ago, when laying the foundation stone on May 30th, 2018, this is what the area looked like.

A lot has changed in the meantime. Below you can see the hall with the freshly coated hall floor.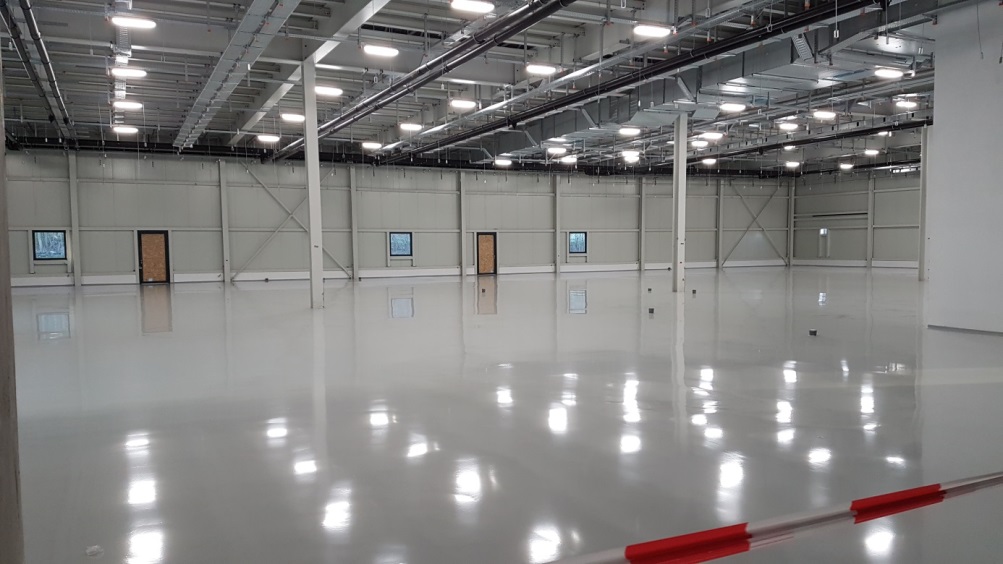 Currently the clean room ceiling is installed in a height of 3.5 meters / 11.5 feet. The new building allows an expansion of the molding capacities of more than 100%, thus further improving the process of glass molding. In the office building, there will also be new structures. The planned open space office in the upper floor will contribute to an improved and more transparent communication between the individual departments. With an area of more than 10,000 m², the property still has potential for even more expansion in the future.