Meet the experts from INGENERIC at the following occasions
Make an appointment via
contact@ingeneric.com
or just stop by!
We are looking forward to meeting you!
November 17 - 19, 2020. INGENERIC will exhibit on Optatec as every 2 years. It focuses on the industry's innovation potential and though fits to our requirements.
Messe Frankfurt
Frankfurt/Main, Germany
In cooperation with technological and institutional partners including the SPECTARIS association for the high-tech industries, Optence and OptecNet, Optatec offers an international showcase for advanced technologies. Exhibitors from Europe and all over the world display future technologies from the field of industrial optics and take advantage of Optatec to present their innovations and product premieres. With ist targeted offerings for development and production, as well as industrial use of optical components, optomechanics, optoelectronics, fibre-optics, fibre-optic cables, laser components and manufacturing systems, Optatec has become well-established within the industry sector and provides a top-level platform which brings suppliers and users together.
The 15th Optatec will take place from 17 to 19 November 2020 in Frankfurt, where it will be held for the first time in hall 3.1 – flooded with light and column-free with an advantageous layout for exhibitors and expert visitors.
Come to see innovations presented by INGENERIC at booth 111 – we are looking forward to meet and impress you!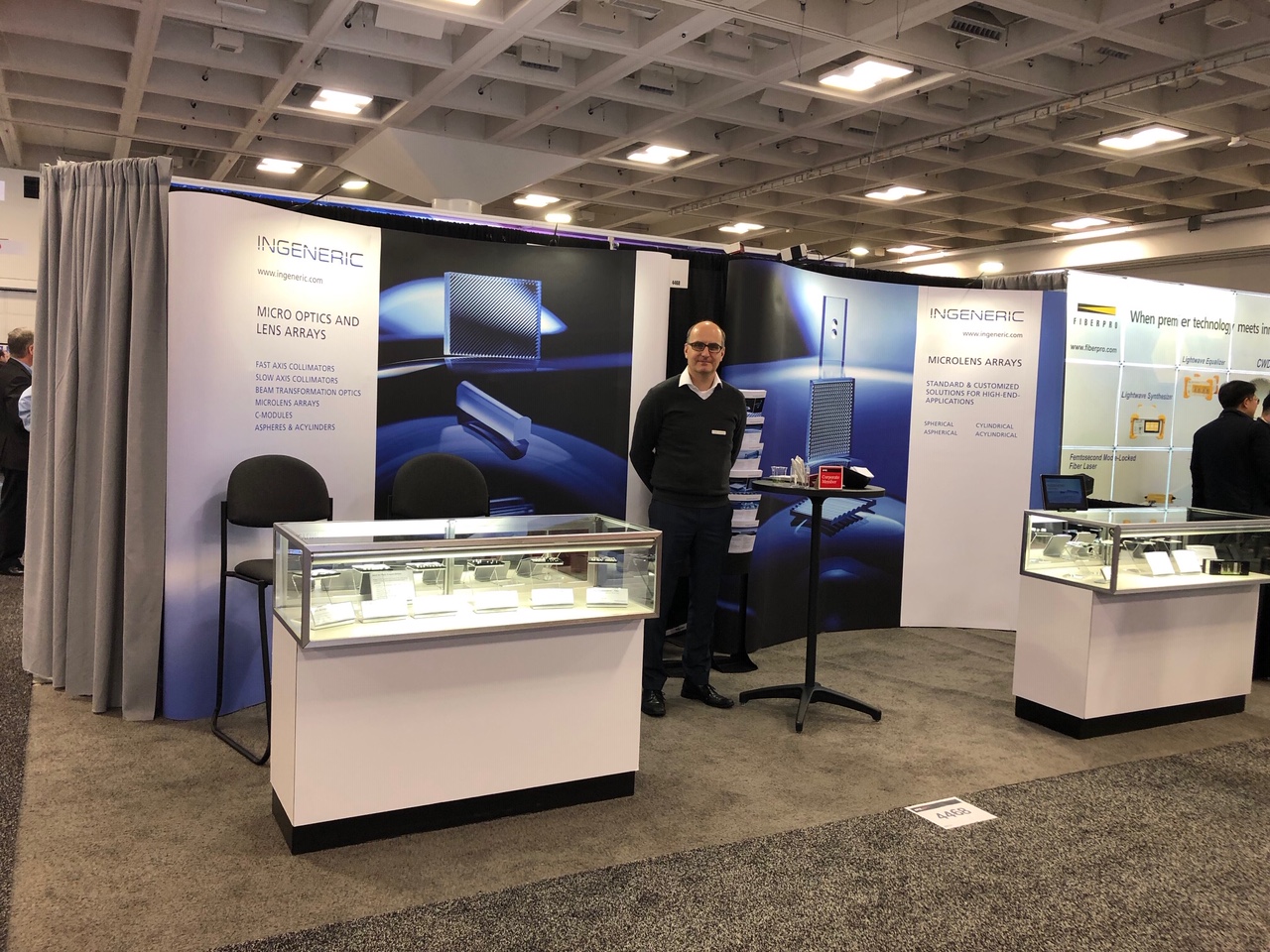 Regrettably, important leading exhibitions for us have been cancelled or postponed due to the Corona Virus.
OFC, San Diego
Laser World of Photonics, Shanghai
Unfortunately, there are bad news on our end. Because of the geographical proximity to the Corona area in Germany with confirmed illnesses, we are of course particularly attentive and discussed on how we assess potential hazards from foreign travel.
In this context it was decided to cancel our participation at the OFC, San Diego in March 2020. The Laser World of Photonics, Shanghai has been postphoned from traditionally held in March and we regrettably would not attend on a later occassion. We simply do not want to take any unnecessary risk here.
We would have liked to welcome you at our booths and regret very much that this is not possible due to current events. Please feel free to contact us at any time if you have any questions about our products or our technology: sales@ingeneric.com.