Ingenious beam shaping by INGENERIC
With around 20 years of experience we are proud to say that today we are one of the leading manufacturers of micro-optics for the semiconductor-industry world-wide.
In addition, we specialized in the design and manufacture of optical systems, for scientific research, various industries, medical applications, datacom, and in the field of imaging and sensor technology. A team of experts in optical, mechanical and electronical engineering not only guarantees our drive for innovation, but also highest process stability and security during operation.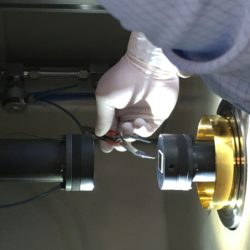 Why are our micro-optics and optical systems regarded as a guarantee for the very highest quality? Because we concentrate all our experience and expertise on designing and manufacturing optical solutions as well as optimizing and extending our technology platforms. Whether you require prototypes, small series or serial production, we provide the optimum solution for your application.
We intensify your light!